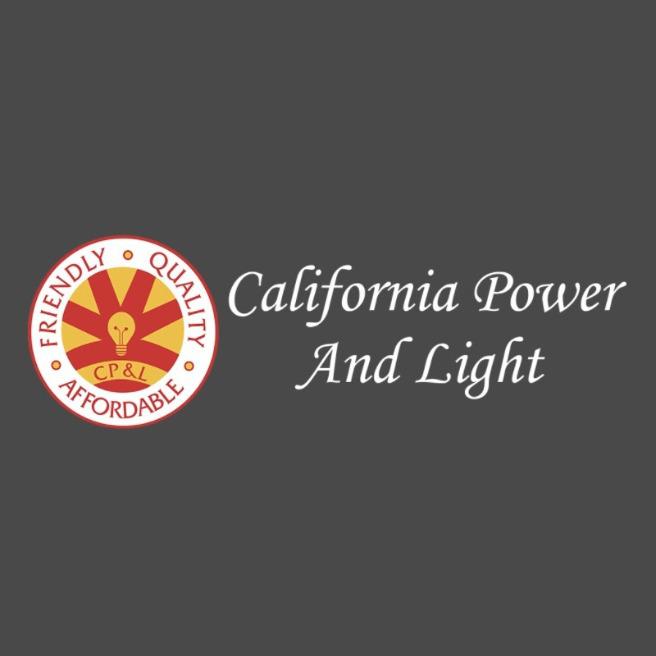 California Power & Light
Morgan Hill, CA
California Power & Light is a team of licensed and insured professional electricians and service technicians. The company was founded in 1996, and is family owned and operated. This full-service electrical company offers services for residential, industrial, and commercial customers in and around the Santa Clara area. The team is comprised of experienced estimators, technicians, and project managers to ensure quality during every part of the installation or repair process.

California Power & Light has built a solid reputation in the industry and offers comprehensive diagnostic services. When customers are experiencing electrical problems, the technicians have the tools and training to identify the exact problems that need to be corrected. Ensuring diagnostics before the work begins means that the completion time will be faster and the costs will be lower. Available services include electrical services, electrical repair, electrical installation, emergency electrical troubleshooting, emergency electrical repairs, emergency electrical panel repair, panel changes, panel upgrades, breaker repairs, recessed & track lighting repair, wiring repair, fixture replacement, fixture repair, and more.

In addition to the standard installation and repair services listed above, California Power & Light can also assist with installation and renovation services. Other options include outlets installation, switches installation, dimmers installation, residential electrical services, commercial electrical services, industrial electrical services, and more. The team ensures that top quality repairs, modifications, maintenance, and rebuilding are completed on every project. They offer experience with both circuit breakers as well as larger frame molded case breakers.

California Power & Light services many cities in the local area. Residents and commercial property owners in these cities can call any time for services: Morgan Hill, San Jose, Campbell, Los Gatos, Sunny Vale, Cupertino, Santa Clara, Mountain View, Milpitas, and more.

Customers can expect efficient, fast, and cost-effective solutions when choosing California Power & Light for residential and commercial electrical work. All electrical services are performed to a level that meets or exceeds local codes. Learn more by visiting the local electrical office at 550 E Central Ave Morgan Hill, CA 95037. Call any time to schedule a consultation for diagnostic work or a new installation proposal: (408) 406-5832.
550 E Central Ave, Morgan Hill, CA 95037, USA

Hours of Operation:

Sunday

12:00am

-

11:30pm




Monday

12:00am

-

11:30pm




Tuesday

12:00am

-

11:30pm




Wednesday

12:00am

-

11:30pm




Thursday

12:00am

-

11:30pm




Friday

12:00am

-

11:30pm




Saturday

12:00am

-

11:30pm



Skills
Install Electrical Switches, Outlets, Fixtures
Install Electrical for a Home Addition or Remodel
Upgrade an Electrical Panel or Wiring
Install or Replace a Light Fixture
Install Solar Panels For Electric System
Projects
No projects posted yet
Mood boards
No mood boards yet
Are you sure you want to remove this connection?